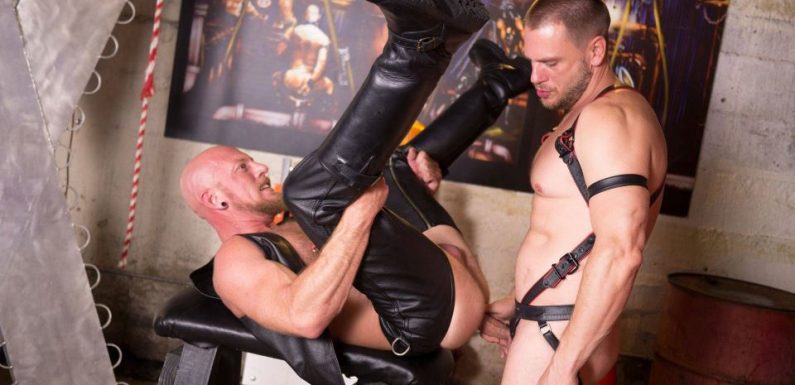 Big raw dicks, big muscles and sweaty, hairy daddies in leather uniforms! Meet Dick Savvy and Hans Berlin! Dick (well known as the naked barber) bottoms for the very first time in front of the camera. After blowing Hans's massive boner, Dick gets his ass rimmed by the horny German.
[wp_bannerize group="hairy"]
Well worked by Hans' tongue, Dick ass is now ready for a big, bare dick. Hans penetrates that hot, hairy ass and pumps Dick in several positions before he cums inside him.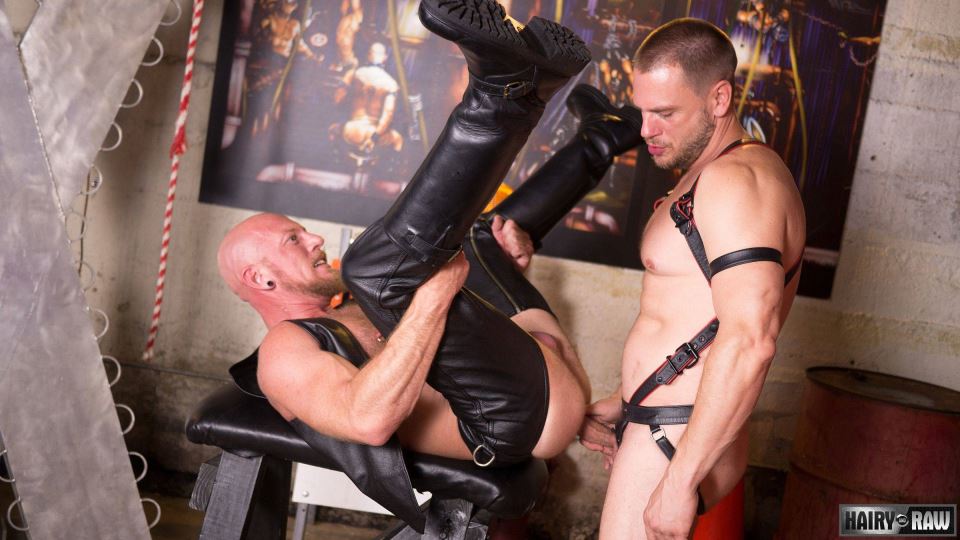 [wp_bannerize group="hairy"]