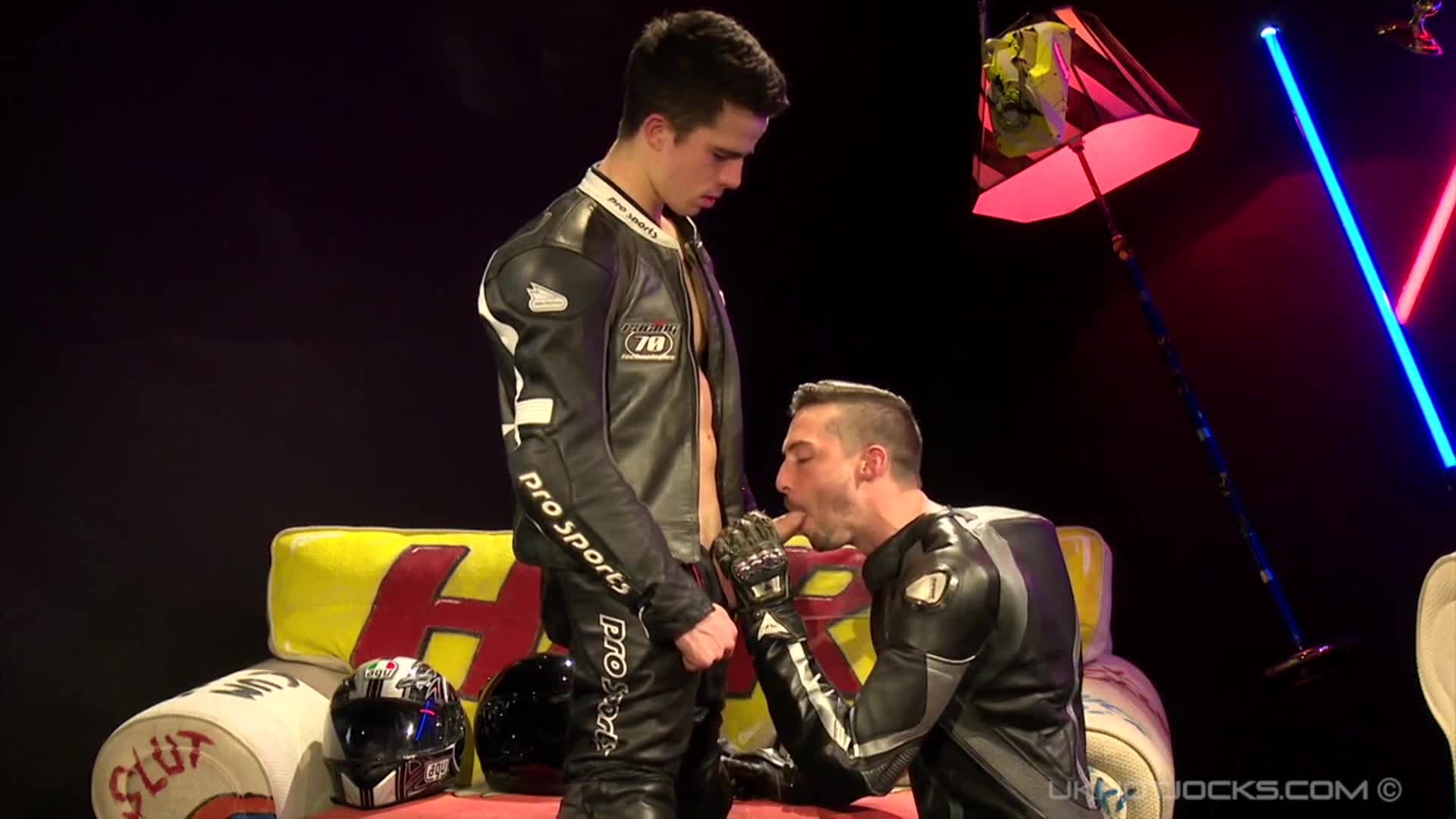 Sam Barclay and Brute Club love the trips. Dressed in their black leather uniforms, riding their bikes, they like to discover new places and new guys.
We thought they were the perfect guys for Redixx Leather and they agreed to shoot video especially for us..
Here's the result – two hot leather guys have anal fun.