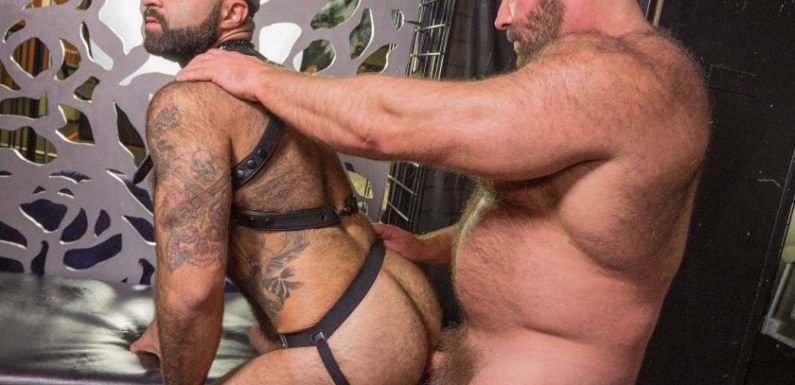 There comes a time in every man's life when he must whore himself out. Not that he needs the money. It's more that he needs the cock. Any cock. Any man. Any load. There's a certain hunger within, scratching to get out. He struggles against it, after all, he's not an animal. But sooner or later, desire wins and shame is cast aside. The hunger fuels a desperation to get fucked by the first man that comes along, no matter what he looks like, just as long as that hunger is sated. And so, in this very mood, Atlas Grant enters a sex club where he strips down in the locker room then takes his sweet time slipping on the items many of us wear when on the prowl…a leather harness, a jockstrap.
[wp_bannerize group="hairy"]
The bearded muscle hunk then adds one key accessory to his ensemble — a blindfold — making his encounter even more anonymous. With that perfectly muscled, plump and hairy ass thrust out for any top to take, Atlas awaits. Along comes Brad Kalvo, a bearded, hairy, muscled beast of a man who feeds Atlas his cock and rims that mouth watering hole. Then, growling like a demon possessed, he makes Atlas whimper and moan while bareback fucking the eager slut, who never once takes off his blindfold. Not even when Brad rewards him with a mouth and face full of hot cum.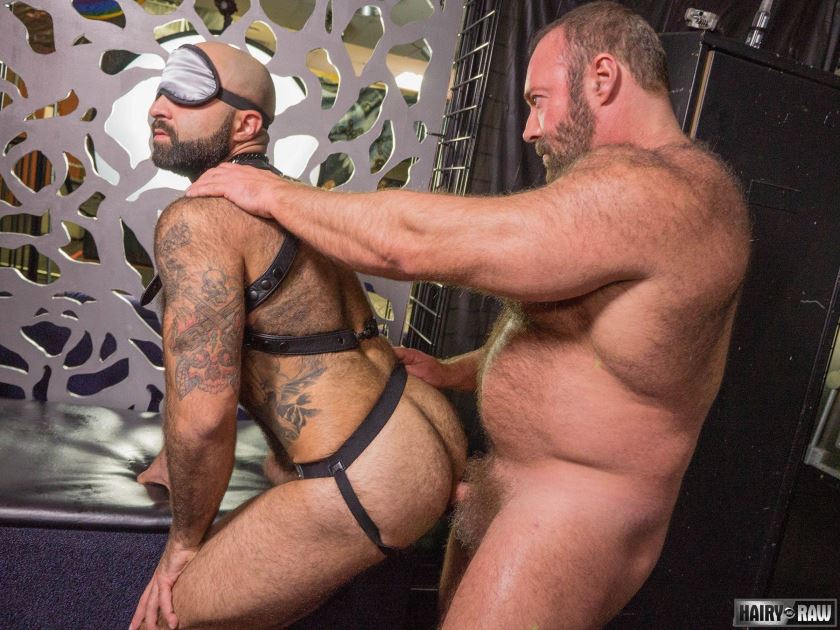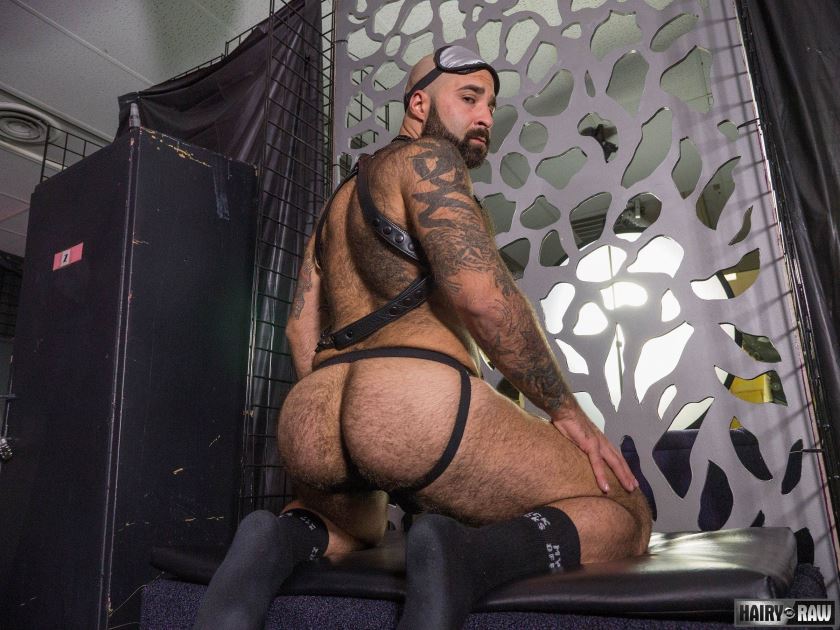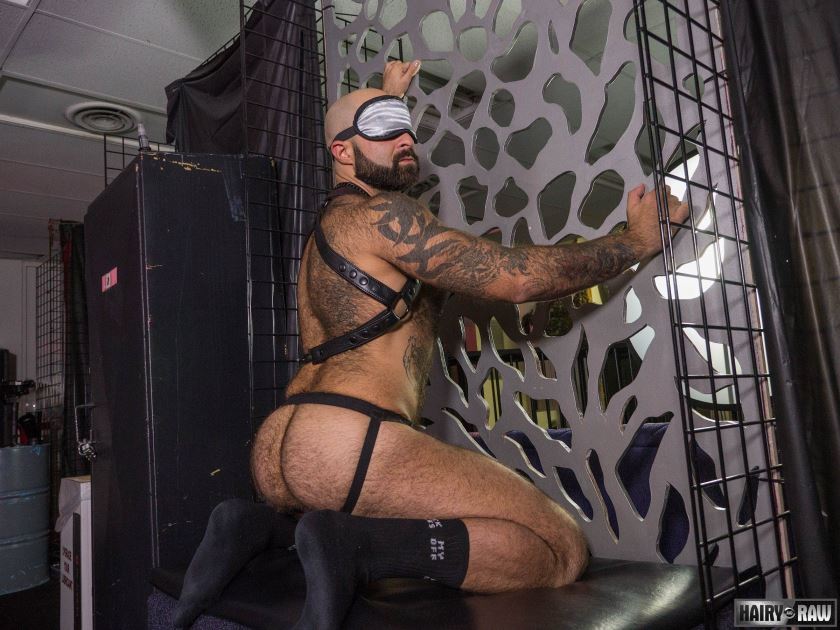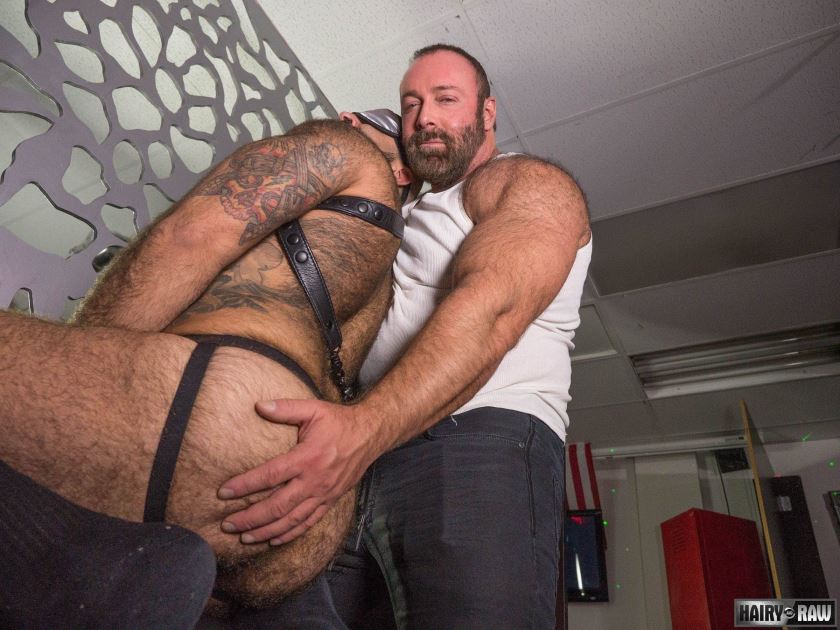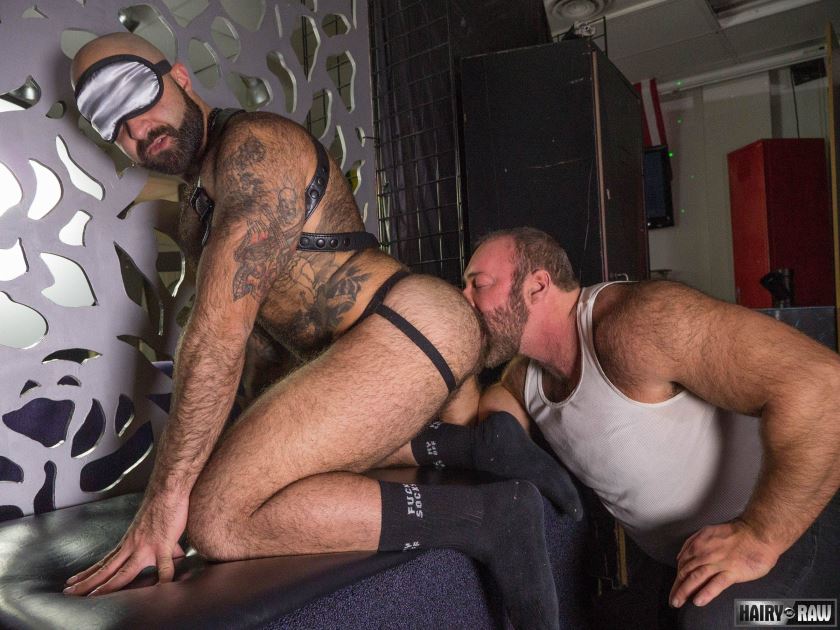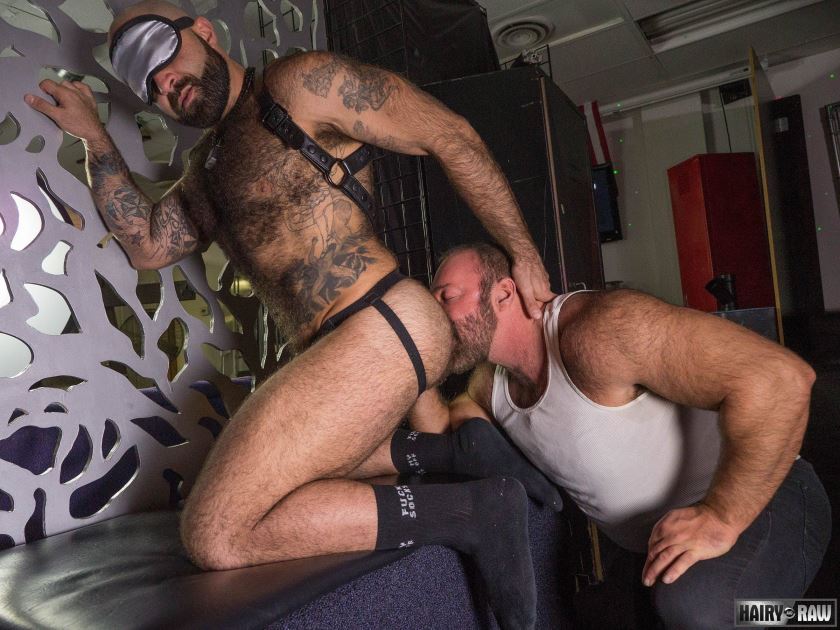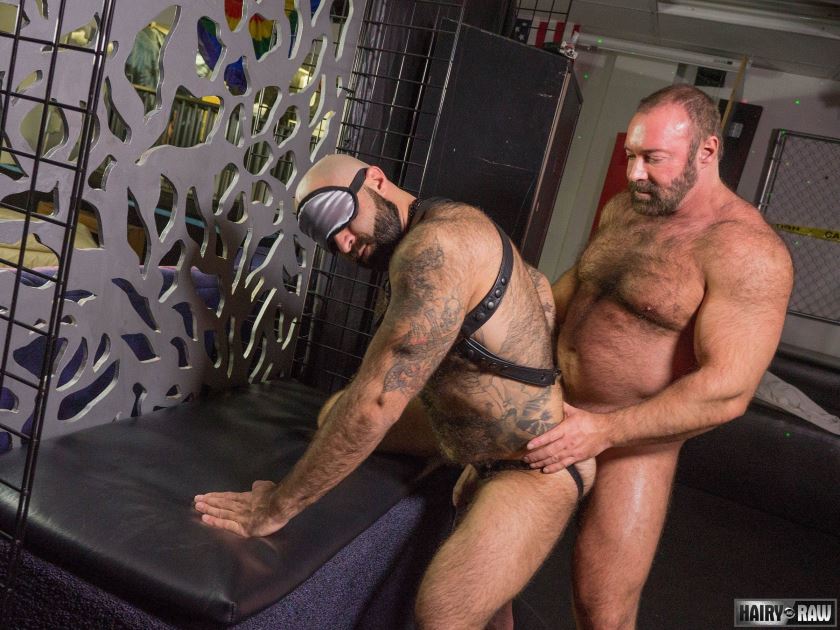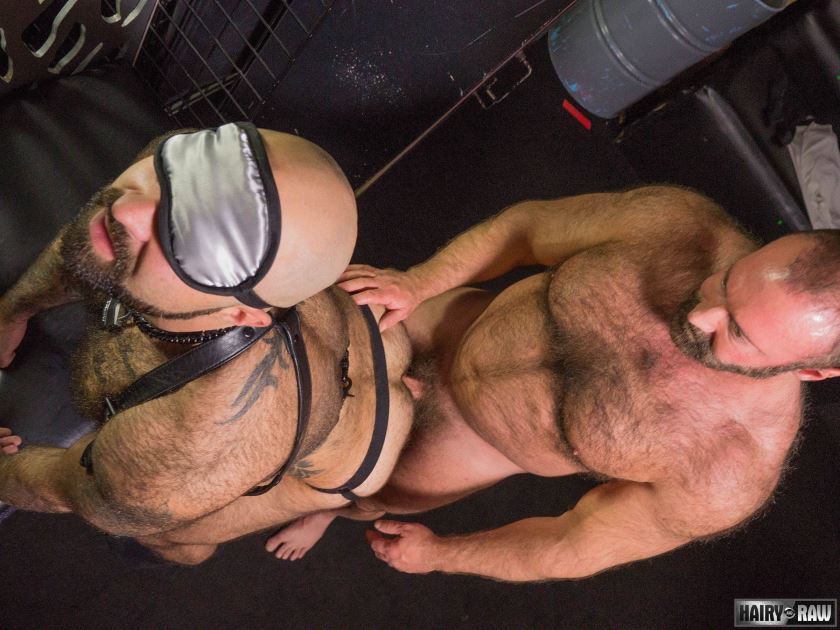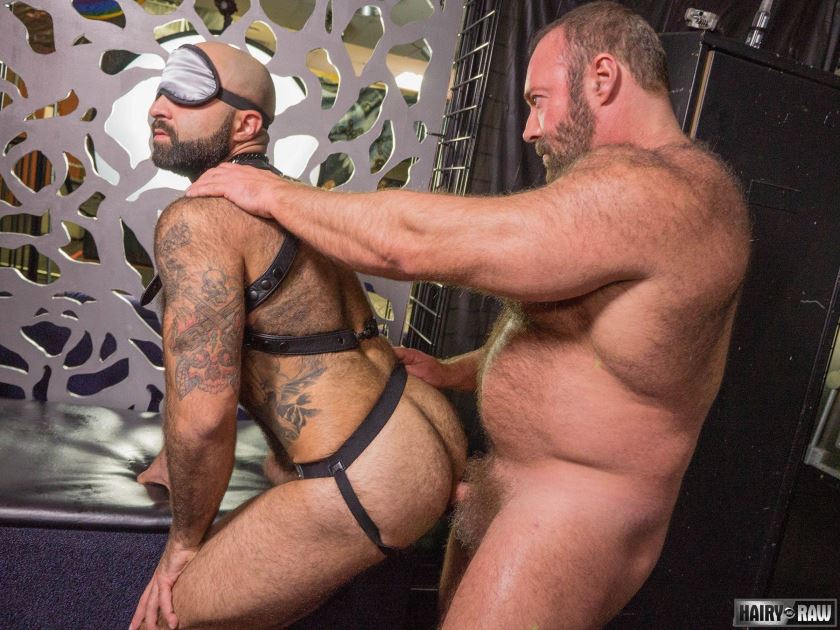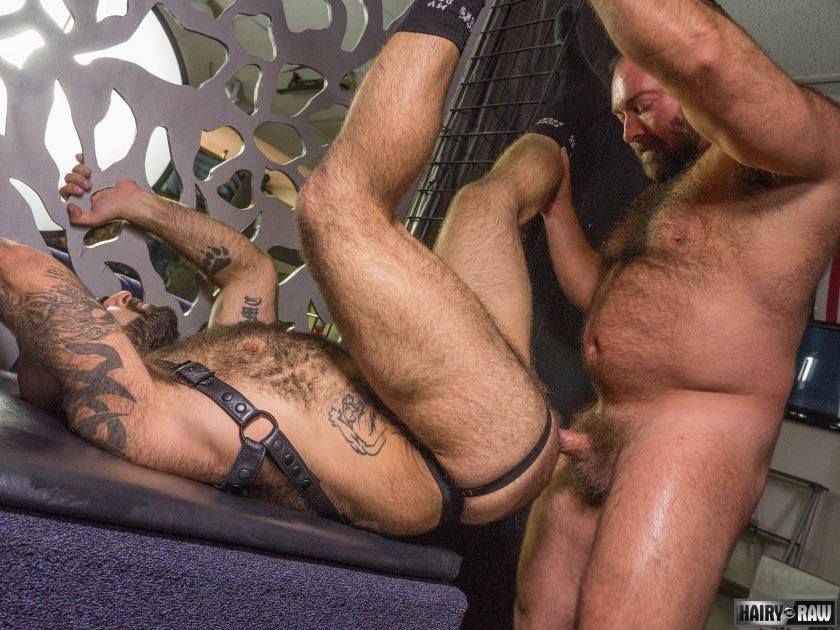 [wp_bannerize group="hairy"]